Santa Fe Vacation Rentals and Properties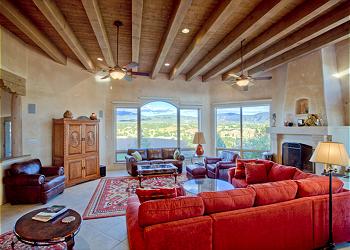 Kokopelli Property Management offers a wide variety of beautiful homes, condos, apartments and casitas as vacation rentals and long-term leases in the Santa Fe area. We offer everything from economical lodging to high-end luxury homes. With units on the north and south side, downtown, the Guadalupe district, the Canyon Road Artist District, Tesuque Village and the surrounding areas we have something wherever you would like to stay in and around Santa Fe. No matter who you are or what brings you here we can help you find the perfect abode. Explore our properties online or give our friendly team a call for their expert help.

Santa Fe Rentals »
---
Taos Vacation Rentals and Properties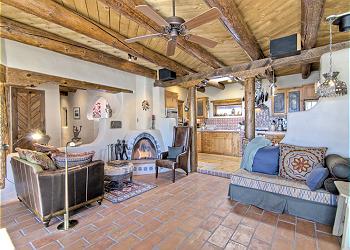 With such a variety of things to do, from outdoor activities like skiing, fishing, and biking to cultural events like fine art and fabulous dining, Taos offers something for everyone. Whatever brings you to the area, Kokopelli Property Management has the perfect rental for you. We offer an extensive inventory of both vacation rentals and long term leases. Our knowledgeable team can help you find the home, condo, apartment, or casita that fits your needs, budget and desires.

Taos Rentals »
---
Angel Fire Vacation Rentals and Properties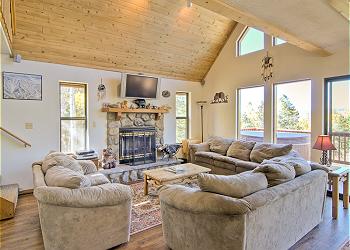 Angel Fire is a fabulous place to find yourself in all seasons of the year. It is a magnificent place to ski, snowmobile, and enjoy a sleigh ride in the winter. Golfing, hiking, biking, fishing, and hunting are ideal activities in the spring, summer, and fall in Angel Fire. When you are ready to enjoy the beauty of the mountains, Kokopelli Property Management can help you find the perfect cabin, home, or condo to stay. With a large variety of accommodations, we can help you find a place right on the slopes or a quaint place to just enjoy the quiet of nature. Browse our fantastic properties or give us a call to speak with our experienced customer satisfaction team.

Angle Fire Rentals »
---
KOKOPELLI PROPERTY MANAGEMENT WINNER OF THE 2013 SANTA FE BUSINESS EXCELLENCE AWARD!
Santa Fe - The Santa Fe Chamber of Commerce, the Santa Fe Community College and the City of Santa Fe presented the 2013 Santa Fe Business Awards at the Chamber's Red Carpet Awards event on June 6th, 2013. Over 50 local businesses were nominated this year. Judging criteria included: busine...
continue »
JOIN US FOR THE FIRST ANNUAL CELEBRATE TOURISM SANTA FE EXPO
During National Tourism week, the Santa Fe Convention and Visitors Bureau and the Santa Fe Chamber of Commerce are joining hospitality and tourism businesses to excite and inform those who work in the tourism industry and locals alike about the many amazing experiences Santa Fe has to offer. St...
continue »
RESTAURANT WEEK IN SANTA FE!
It's Restaurant Week in Santa Fe! A diversity of local restaurants flaunt their best dishes, creating prix fixe, three course dinners specially priced at $25 for 2, or $20, $30, or $40 per person! It is a great opportunity to try something new or visit a trusted favorite. Check out their website to...
continue »
---